Enabling Backlinks
from the category "
Search engine optimization
"
Levels of difficulty: Beginner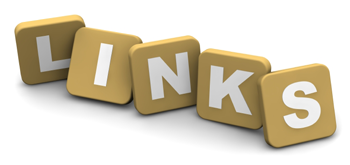 Links to your website (called backlinks) are one of the main ranking factors of search engines such as Google. It is therefore is important that as many as possible get this backlink. In this article we want to present different ways of getting links to your website.
Ask your Acquaintances
Do you know anyone who operates a website? Then ask him to set a link to your website.
Websites, Trade Directories and Link Directories
Almost every sector has a corresponding association website, trade directory or link directory, that list the websites/companies of the respective sector. These websites usually have a form or contact/mail address which you can use to send your link suggestions.
Competition Analysis
Find out which websites are listed at the top when searching with "your" keywords. There are different tools that help you find out (amongst other things) what backlinks the competition websites have.

Take a look at the backlinks and try to find out how the competition got a link to this website. It often only takes a short, polite mail to the operator of the website to get a backlink.

One of many tools, that shows you the backlinks of any random domain, is the following tool: majesticseo.com. Here you can enter a domain name in the search field above and you will get a general overview of the website. Under "Backlinks" you will see the sites that have set a link to this site. To view all backlinks, you need a free account on majesticseo.com.
Exchanging Links
Exchanging links has a slight impact on your position in Google, but not as much as if it were one-sided.

If your site A links to site B, the site B back again to A, this is from Google's point of view a less objective recommendation for the linked websites, then if the sites would have been linked in only one direction. This kind of link exchange (A to B, B to A) is called a reciprocal link

Many website operaters avoid this problem by running many different websites and exchanging them throughout the websites. If you operate the websites A and B, for example, you could offer the operator of websites C and D that you link the websites A to C and in return he should link D to B. This kind of exchange is called a non-reciprocal link exchange

But be careful: Google is a very smart search engine. Most non-reciprocal link exchanges can be figured out through a number of different techniques. The websites A and B of the website operator are often hosted by the same provider and can therefore have the same or at least similar IPs of the domain. Should these websites have a backlink of domains that look similar, it could look suspicious.

Google might also know who operates the website on the basis of the Whois entry or the imprint of the website. Therefore it is easily replicable that the links have simply been "swapped".
Press / News Pages
Using the topic "Press" for building a backlink is not a suitable method for every website. If you for example run an information website about you hamster Max, no newspaper in the wold is likely to report whether Max is a passionate piano player or a magician.

For small trades, that have an existing shop in real, a polite mail to a local editorial office can be worth it. Links from news pages, even local ones, are comparatively strong because these websites often have many backlinks from other websites.
Buying Links
Many portals offer users to place links for money. But you should be careful because Google forbids the purchase of links in his Webmaster Guidelines .

In reality, however, many website operators resort to this kind of backlink building and escape unscathed. You should also be careful because especially in terms of SEO there are many rouge firms, who want to sell backlinks from sites that are poor in quality or are of no value. Portals which are known to be good are rankseller.com or teliad.com.


Back to the overview